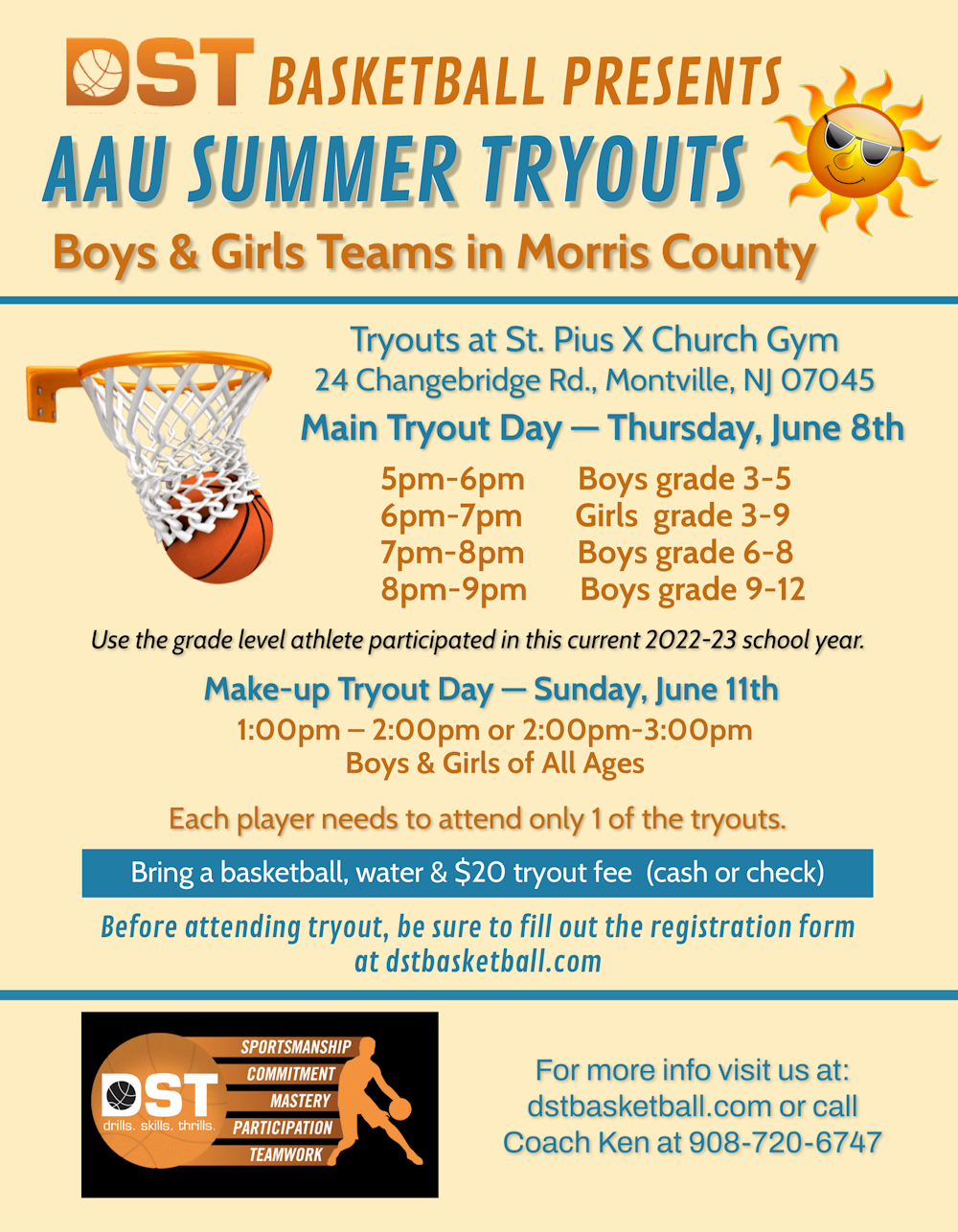 Summer 2023 AAU Morris County Tryouts for Boys & Girls
GAMES: Each team will participate in 4-5 tournaments.
PRACTICES:  One practice per week
SEASON: June – beginning of August
TUITION FOR SPRING: $450 per player – tremendous value (excludes $20 tryout fee)
UNIFORM: $80 (if needed)
FEE INCLUDES: All Practices, AAU Tournament and League Fees, Court Rental Fees, Insurance & Coaching.
PLAYING TIME: Coaches will make sure to get every player in each game. The goals will be to play hard, play together, exhibit sportsmanship, and we believe success will follow.
If you have any questions about registration, email info@dstbasketball.com for help.
SAFETY PRECAUTIONS
Please be assured that we will be following STRICT SAFETY PRECAUTIONS based on the CDC and State mandated guidelines for sports activities. Players should bring their own basketballs and water bottles.
Ken Ferrare, doing business as DST Basketball, LLC, is insured by Sadler Insurance. Sadler Insurance requires participants to sign a waiver to help provide coverage when necessary. Thank you.